Multi-Layer Braided Leather Cross Bracelets
Product description

Shape\pattern: C

ross

Style: 

Punk

Clasp Type: 

Easy-hook

Metal Material: 

Stainless Steel/Vintage Genuine Leather

Crowd: 

Men or Women

Weight: 22

g

Size: 21.5CM(8.5")
Suitable for occasions:
√ Promise√ Engagement√ Wedding√ Anniversary√ Birthday
√ Mother's Day√ Grandmother Bracelets√ Christmas√ Valentine's Day√ Daily wear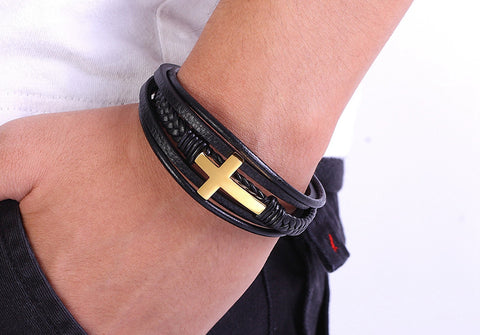 A daily dose of inspiration: Verse from the Bible transmits love, inspiration, and positive energy for mind and soul.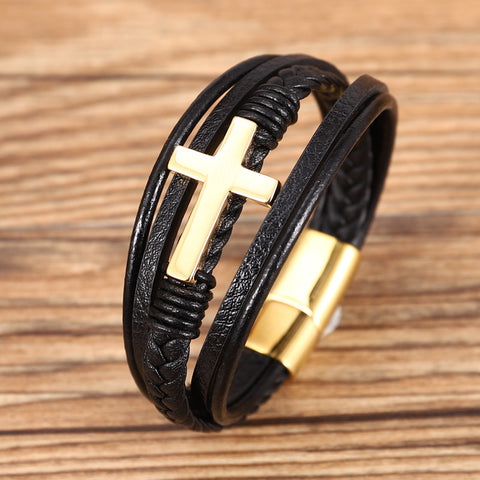 This item is unique and the quality says for itself, leather bracelet with a magnetic clasp is the Italian style leather bracelet, saturated with a sense of great traditions of leather handicraft, new technology, and durable, supportive materials.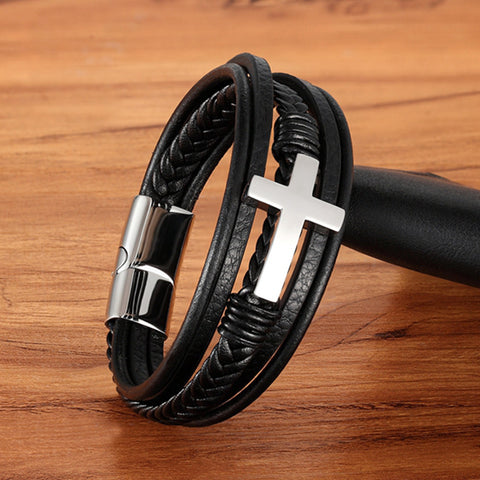 Genuine Leather Bracelets for men it's not just leather bracelet strap, this is a piece of art, which was created by many different people, but united by one purpose - to give to others joy, encouragement, and excitement of wearing these accessories.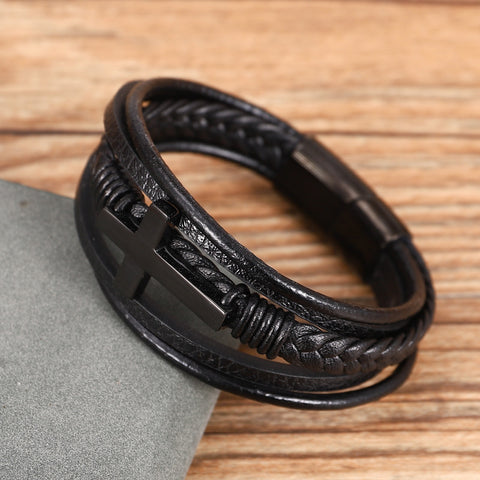 This type of leather bracelet for men would be always an unfailing gift to any men, either for a young brother or for an aged gentleman, or maybe even some women would love the design and style as well.